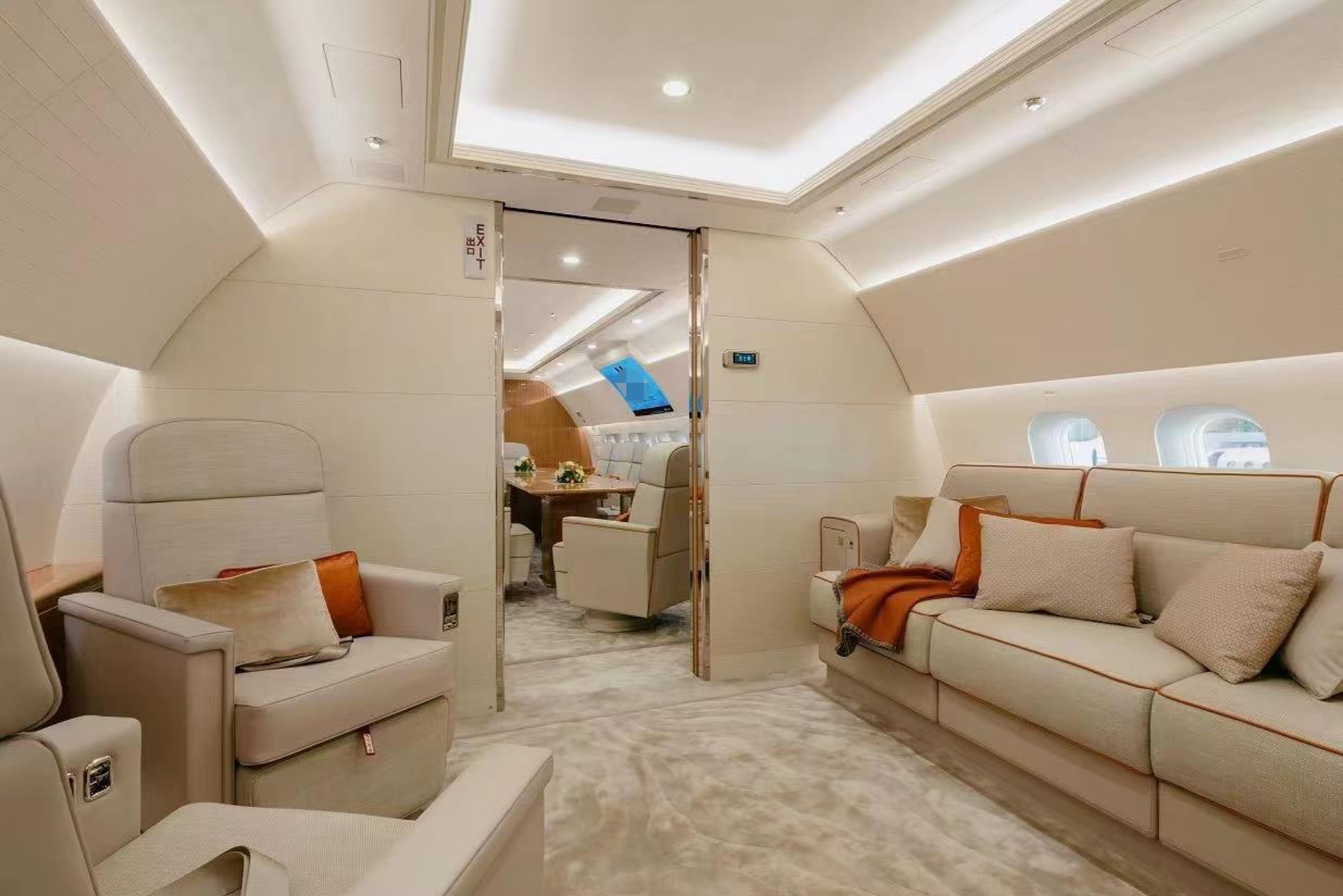 VIP ACJ319neo Listed For Sale
Amid rising demand for VIP platforms, a recently completed Airbus ACJ319neo is now available for sale, representing "the only model of its kind on the market," Monaco-based brokerage Opus Aero, the listing agent, said last week at EBACE, where the aircraft was presented on static display.
Completed by Jet Aviation, the ACJ's interior is the lightest and quietest narrowbody cabin the Swiss completion center has produced to date, Jet Aviation said when announcing the delivery in October. The 19-passenger cabin features three living areas in addition to an aft master stateroom, with a versatile mid-cabin designed to host business meetings or be used for dining. The stateroom includes a large ensuite bathroom.
The cabin also features Jet Aviation's first installation of flexible OLED screens in a VIP interior, with three certified 55-inch curved OLED displays integrated on either side of the cabin above the window line following the curvature of the ceilings. The flush-mount installation is more aesthetically pleasing and saves weight and space over conventional large monitor installations.
Opus Aero CEO Alexandre Lombard called the ACJ319neo (S/N 10673) "a reference in terms of the craftsmanship and expertise that go into the production and manufacturing of such an aircraft." The bizliner's asking price of has not been disclosed.