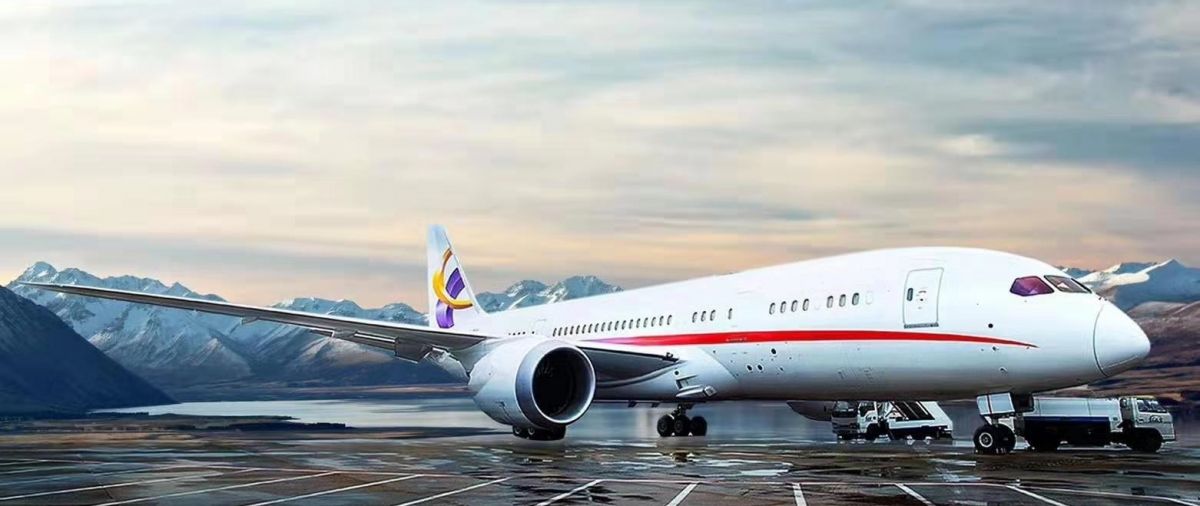 The brokerage company recently announced its historical transaction of the Boeing BBJ 787-8 Dreamliner S/N 35309.
The Boeing BBJ 787-8 Dreamliner is one of the world's most luxurious private jets. Often referred to as 'palatial' it is more than worthy of its name, as it is the non-plus ultra among business jets. It was designed and configured using the best of craftsmanship and technology, creating an unparalleled piece of art and engineering.
"Meticulously blending selected elements from the worlds of luxury, design and the arts, this most efficient airliner has been transformed into a true flying residence," according to a company's spokesperson. With 220sq. meters, the Dreamliner's layout has been specially designed to offer infinite spaces for privacy, socializing, meetings and relaxation. This airborne masterpiece features an entertainment and study lounge, dedicated dining spaces, an ensuite master bedroom with a 42-inch TV, a dressing room and a spacious hotel-style bathroom including a shower.
The Dreamliner can fly a total of 40 passengers as far as 15,789 km (about 9,800 miles) or the equivalent to about 17 hours nonstop. It also offers a unique 28-passenger sleeping configuration.
In May 2016 during EBACE, the BBJ 787-8, then brand new, had stolen the show on the Geneva static display.